Shiloh Baptist Church




1867-2021




"The Church on the Hill"
Office: (843)479-7460
Fax:(843) 479-7468
Join Shiloh's Facebook/YouTube Page
Rev. Dr. Martin Luther King Observance Day
3rd Monday in January
Facebook Live Streaming

will be every Sunday, 10:00am

.
Click the circle (f)

above.
Sunday sermons are located on this page, at church, and YouTube.
Click "About Us" for more sermons, etc.


Church announcements are read on Facebook alive. Send your news to our secretary.
Our Scripture Readings for Sunday, January 2nd
Bible Believing-Christ Centered Church
"Large enough to serve You, but Small enough to Know You!"
Welcome to the Shiloh Baptist Church Website.
We are excited, delighted, and elated that you took the opportunity to visit our website. Our church family has been growing and glowing for approximately 150 years. Everybody in our church is somebody special, and our philosophy is to win lost souls for Christ. Our church is Christ led, Holy Spirit filled, and baptized with the Holy Ghost and tongues as of fire (Matthew 3:11 and Acts 2:2-3).
Pastor Coley Mearite's Sermon



Sunday, January 2, 2022
"Let Jesus Run With Us In 2022
Hebrews 12:1
January 2, 2022
Communion & Scholarship Service
January 2, 2022
Communion & Scholarship Service
But let a man examine himself, and so let him eat of that bread, and drink of that cup. 1Corinthians 11:28
Please note: Sunday Morning Services use this same conference call #/access code.




(978) 990-5000/172948
Keep Our Sick & Shut-in Members in

Deaconess Gladys Barnes
Gladys Bridges
Deaconess Beatrice DuPree
Moses Lee Campbell
Tiphaive Gregg
Rev. Alma Hill
Mae Frances Hooks
Trustee James Jacobs
Deacon Eddie McLeod
Deaconess Marie McLeod
Trustee Curtis Moody
Frederick Murphy
Sara B. Stroman
Mary Tillman
Deaconess DeElizabeth Thomas



The prayer of a righteous man is powerful and effective.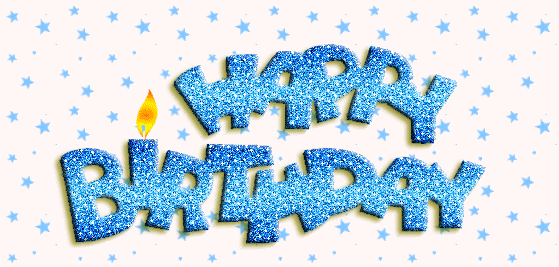 ​
Elesha Joye Smith - 2nd
Gladys Barnes - 4th
Montrell Moore - 6th
Minister Ola M. Adams - 9th
Wenona McCall - 9th
Eddie McLeod - 12th
​
Kevin J. Thomas - 12th
Latonya Smith -19th
Loretta Gregg - 20th
Inaya Peterkin - 23rd
Tiy Peterkin - 24th
Nah'zia Cook - 25th
Najiz Crosland - 25th
​
​
​
​
​
​
​
​
Happy Anniversary to Shiloh's January Couples
Deacon Lindsey & Deaconess Constance Purvis
54th Anniversary
January 4, 1968
Mr. & Mrs. Kevin(Mary) Thomas
34th Anniversary
January 12, 1988
Mr. & Mrs. Eugene (Sallie) Ledbetter
1st Anniversary
January 9, 2021
Shiloh's Children & Youth Ministry
1st Nine Weeks Honors
Michaela Cain
Marlboro County High School
All A's - 12th grade
Joshua Bostic
Scotland High School
AB Honor
11th grade
Elias Moore
Marlboro County High School
AB Honor Roll
11th Grade
Prince Dudley
Marlboro County High School
AB Honor Roll
11th grade

Sean Townsend
Marlboro County High School
AB Honor Roll
11th Grade
Jabari Jones-
Marlboro County High School
A/B Honor Roll
10th grade
London Dudley
Marlboro County High School
All A's 9th grade

Aamirah Williams
Marlboro County High School
All A's - 9th grade
Khamani Jackson
Blenheim Middle School
AB Honor Roll
7th Grader
Eden Smith
Bennettsville Intermediate School
Good Character Award for October
Perfect Attendance
5th grader
Nah'Zia Cook
Accepted into Gifted & Talented Program
5th grader
Aleah Hodges
Bennettsville Intermediate School
AB Honor Roll
4th Grade
Keiyona Lowe
Bennettsville Primary School
All A's 2nd grader
Ari Bolton
Bennettsville Primary School
All A's & Perfect Attendance
1st Grade
​
The organization of the Pee Dee Baptist Association in 1881 at the Pee Dee Union Baptist Church in Cheraw, South Carolina was is no way a small matter or anything less than a quantum leap of faith. Approximately seventy-five leaders from area churches came together to forge an alliance. An alliance of survival and an alliance to protect and preserve the fledging church which had recently become the home of African Americans who were recently freed from the vestiges of slavery, and an alliance to promote the King and the Kingdom's Agenda through collective and collaborative efforts to advance their constituency and to put in place institutions for empowerment, human uplift and betterment.
"Watch Night Service"
December 31, 2021
"Confidence to Get You Through 2022"
Psalm 9:27